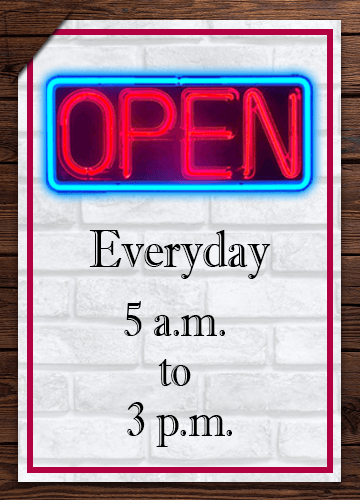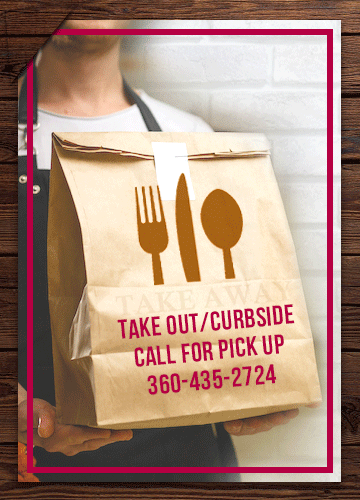 The Bluebird Cafe was started in 1958 by Merle & Florence Peper.
It is still family-owned! Serving breakfast, lunch, & dinner at 5 am – 9 pm daily.
We still do most things the same as we did back then.
Supurb meal!
Great food and friendly staff. Buy and support local. World-class quality service. Blueberry pancake our all-time favorite. We decided to try their dinner menu and it was a superb meal.
Delicious homestyle food with generous portions
This restaurant has been run by the same family for 60 years and we could understand why it has been successful for so long when we ate our breakfasts. The berry pancakes were full of juicy berries and the German sausage and bacon were very tasty. A casual and clean diner atmosphere makes this venue perfect for families. Service was friendly and attentive.
American diner at its best!
Super friendly staff and a breakfast that'll keep you going for the whole day. We parked right outside and they were kind enough for us to mooch a bit of Wi-Fi from them. Great Diner in a cute town.
Generous portions and flavorful!
THE BOMB! Generous portions and flavorful and they thought of everything! Even the ketchup for my to-go order for my hash browns. I will definitely tell anyone who'll hear it to go and they will for surely see me again. Thank you Blue Bird and my boyfriend who bought me breakfast! Made my morning ☺️👍♥️
Fast service and GREAT FOOD!
This was our second time eating at the Blue Bird Cafe. Amazing Hand Pressed Chicken Fried Steak! Not only is the food amazing,the staff is amazing. Fast service and GREAT FOOD!
Incredible food!
Incredible food, great prices and amazing customer service! Sometimes a wait, but never longer than 10 minutes, and definitely worth it!
ADDRESS
308 N Olympic Ave, Arlington, WA 98223